Lima factory
Henan Lima Machinery Manufacture CO., LTD is a professional company in the design and research, manufacture, sales, and service of poultry machinery, such as floating fish feed pellet machines, chicken feed pellet machines, used in farm and big poultry feed factories widely. Healthy feed makes your animal grow well. It is located in Zhengzhou City, Henan Province, which is known as China's most significant agricultural province.
Small floating fish feed production line
According to clients' needs, the crusher, mixer, extruder, dryer, and other necessary equipment constitute the whole fish feed production line. Users can use corn, soybean, wheat, grain, protein, fish meal, bone meal, and other raw materials to produce feed. The feed pellet has various shapes, unique flavors, and nutrient-rich, fine-textured granules, commonly used in catfish, tilapia, shrimp, cats, and dogs.
Fish feed grinder machine
A critical step in the production of fish feed is crushing the raw materials. The raw material's surface area is increased during the crushing process, increasing the feed's solubility in the digestive fluid and facilitating the animal's digestion. At the same time, the quality and difficulty of following processing steps, including pelletizing, are also significantly influenced by the material's particle size. Crushing efficiency is usually regarded by investors as an important metric to measure production cost, fish feed quality, and feed pricing because it accounts for 50 percent to 70 percent of the total power consumption of compound meal feed. Ingredients for all pelleted animal feeds, including corn, sorghum, grains, beans, broken cakes, and other materials, can be crushed by a fish feed crusher. It is especially made for finely grinding cellulosic materials as well as those that include a lot of water and oil. It is a crucial piece of equipment in the process of making floating fish feed, sinking fish feed, and pet food.
Fish feed mixer machine
The fish feed mixer is to mix various crushed raw materials. Mixers are essential in the feed production process, and effective mixing is the basis for high-quality feed output.
Fish feed extruder machine
A set of screws and sleeves on the extruder serve the purposes of mixing and twisting. The raw material is squeezed, rubbed, sheared, etc. between the screw sleeves once it enters the expansion chamber, and the internal pressure is steadily raised. The material's structure changes as the temperature and pressure rise rapidly over the course of 3 to 7 seconds, further gelatinizing the starch, denatured the protein, obliterating the crude fiber, and eradicating dangerous germs like Salmonella. When the high-temperature and high-pressure materials exit the discharge port, the pressure is abruptly released in a split second, partially flashing the water. The material is loose and porous after cooling, and the expanded material is in the form of coarse chips, agglomerates, or flocs.
Fish feed dryer machine
To ensure the quality of the fish feed pellets and to improve the storage of fish feed, fish pellets should first be dried after being released from the fish feed pellet manufacturing equipment. You may dry the pellets more evenly by using the dryer machine.
Packaging machine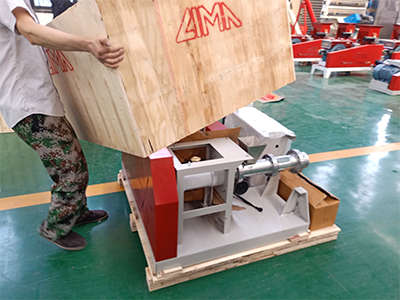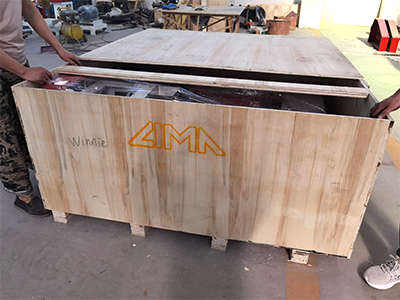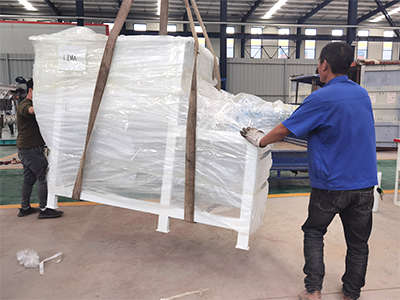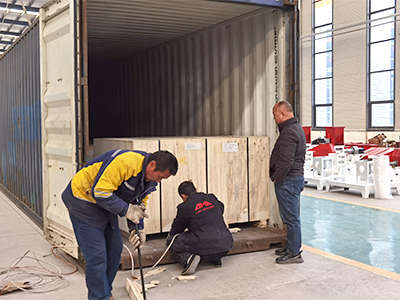 Question and Answer
1.How about the quality assurance?
Our company has been established for more than ten years. All products have passed CE and ISO9001 quality certificates. We have a professional department to test and adjust machines before shipping for you. We also have certifications in SGS, PC, and SONCAP.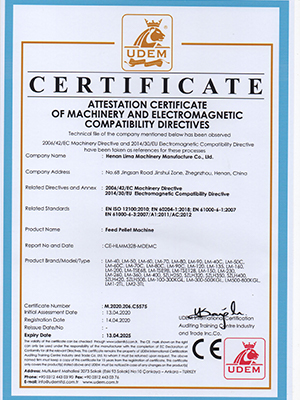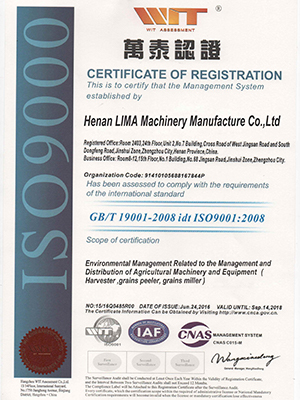 2.How about the warranty?
Our warranty is one year. Our reception is 24 hours on the line talking with you. If the machine has any problems within one year, we offer repair service for free, free accessories, except for man-made damage.
3.Do we need to install the machine?
If you purchase a production line, we will have an engineer come to installation, 100 USD/engineer for one day, typically needs 2-3 engineers. We have operation instructions and videos to guide you if you buy small machines. If you still have problems, we provide professional service and teach you. We make sure your device is working very well 100%.
4.How to pay, payment method?
T/T or L/C at sight. By T/T 40% as down payment, 60% by T/T before delivery.
5.How can I know the status of my order?
We will send you photos and videos of your order at different stages in time and keep you informed of the latest information. We also can give you the shipping company website you can follow any time.
6.How do I use local materials to make the feed you do in your video?
We will provide the formula for free, and we can make the recipe based on your local ingredients, don't worry about it.
7.Are the parts replaceable?
Parts can be replaced, so you can buy some spare parts when you buy our machine.
8.How to maintain the fish feed machine?
In fact, you need to clean the screw and cutter parts after each work, so that the machine is not prone to problems with regular maintenance.
9.I don't know the capacity, how to calculate my capacity?
If you buy ten 25kg bags of feed a day, you need 250kg a day.
10.Shrimp, cats, and dogs can all be made with a fish machine. What are they made of?
The same machine can produce different feeds. It only needs to change the mold and related raw materials.