The benefits of fish farming in Ghana
Fish market
Fishery products are by far the most popular animal products on the market, accounting for more than 60% of the meat products in the Nigerian market. Aquaculture conditions in Ghana are good. The climate is suitable for the cultivation of tilapia and many other species, the quantity, and quality of water are excellent, the labor force is abundant, and the country has enough agricultural resources to supply the large fish feed industry. Therefore, some processing machines like the fish feed machine are necessary for Ghana farmers. Fish sells faster than any other animal product on the market and is relatively cheaper than meat, making it the number one choice for affordability.
In the past, people in parts of Ghana relied heavily on fishing for their livelihoods. But natural sources of fish have largely disappeared for a variety of reasons, including overfishing, improper use of fishing gear, deforestation and watershed degradation, climate change, urban development and the destruction of water bodies. Ghana only produces about 50% of its fish needs, so there is a lot of potential for local farmers to fill the gap with farmed fish.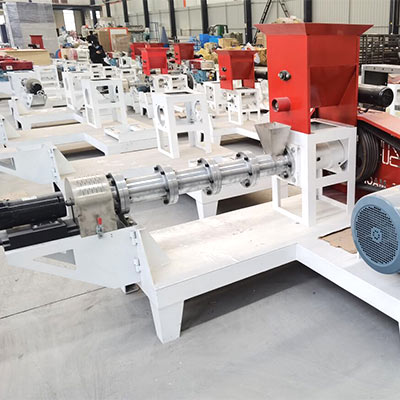 Fish nutrition
Fish is one of the highest sources of protein. It is a low-fat, high-quality protein rich in omega-3 fatty acids and vitamins such as D and B2 (riboflavin). Fish is also rich in calcium and phosphorus, and is also a great source of minerals such as iron, zinc, iodine, magnesium and potassium. The tilapia value chain in Ghana is relatively short and simple, reflected in the integration of production and marketing. While salted, dried and smoked tilapia has been the country's traditional source of protein for decades, consumer preference for fresh tilapia has increased significantly in recent years. Consumer preference for fresh tilapia gives locally farmed tilapia a natural comparative advantage over frozen imported tilapia mainly sourced from abroad.
Fish is the largest source of omega-3 fatty acids, which are extremely beneficial to the human heart; omega-3s help keep our hearts and brains very healthy. Since the human body does not produce Omega-3 fatty acids, the only source we get it from is what we eat, which is the lifesaver of fish.
Fish mature quickly
Fish grow very fast because in fish farming, farmers can increase the growth rate of fish by giving them certain feeds, ensuring that you harvest and sell in a short period of time. In terms of consumer demand and markets, as a low- and middle-income country with a growing middle-income population, Ghana is experiencing an expanding market for high-value products including tilapia. Ghana's annual per capita fish consumption is about 28 kg, one of the highest in Sub-Saharan Africa (SSA) and the world. Fish accounts for 60% of Ghana's national dietary intake of animal protein, about four times the global level average value. The gap between fish supply and demand currently filled by imports accounts for about 60% of total fish production. In Ghana, tilapia is in high demand and has a mature market. Tilapia is expensive—two to three times more expensive than imported chicken—and is the most popular fish in hotels, restaurants, tilapia joints and mince bars in downtown Ghana
Sustainable development
Fish farming is very profitable. With proper planning and good management, great profits can be obtained. More important, fish farms do not pose any environmental hazards. Unlike poultry farming, fish farms can be established anywhere, including residential areas.